Roxanna Martin – Clinical Coordinator
Roxanna Martin is an expert ophthalmic technician and biometrist who has worked in the field of ophthalmology for over 25 years. Her extensive knowledge base coupled with her engaging personality has made her a leader in the ophthalmology arena. Roxanna's special interests include evaluation of the results of advanced cataract surgery with multifocal and toric implants and use of special formulas for intraocular lens calculations. Roxanna is a member of the Association of Technical Personnel in Ophthalmology, the Contact Lens Association of Ophthalmologists and is certified by the Joint Commission of Allied Health Personnel in Ophthalmology. She is a lifelong Spartan fan, curls competitively and loves to spoil her goldendoodle Nash.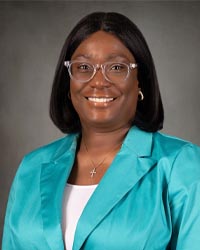 Barbara Green – LASIK Coordinator
Barbara joined the Akler Eye Center team as our refractive coordinator with more than 15 years of experience in the ophthalmic field. Born and raised in Detroit, Barbara is a graduate of Northwestern High School. She obtained her ophthalmic certification through the Detroit Institute of Ophthalmology and is a member of the Joint Commision on Allied Health Personnel in Ophthalmology (JCAHPO). Barbara has worked in leadership positions at Henry Ford Hospital and at Advanced Eye Care where she was the surgical coordinator.
Barbara's extensive experience combined with her excellent communication skills and professional demeanor are great assets to Akler Eye Center's LASIK program. When Barbara is not working she enjoys spending time with her granddaughter and the family's shih tzu Jezelle. She also enjoys cooking and traveling.
Kathy McCray – Front Desk Manager
Kathy is a native of the Dearborn area and has come to Akler Eye Center with nearly 20 years of ophthalmology medical office experience. Kathy 's warm smile will welcome you to our office, and her professionalism will ensure that your experience will be a pleasant one. From dealing with insurance companies to making sure your phone calls and appointments are handled in a timely and courteous fashion, Kathy understands that at Akler Eye Center, service comes first. In her spare time, you can find Kathy tending to her flowers in her garden, crafting, kayaking, working out in the gym, traveling south and spending time with her growing family.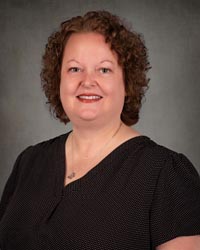 Correne Collett – Director of Marketing/Receptionist
Correne joins Akler Eye Center with over 15 years of ophthalmology medical office experience. Correne was born and raised in the downriver community and graduated from Roosevelt High School in Wyandotte. She enjoys her dual role interacting with both patients and medical and optometric professionals in our local communities. Correne is a dedicated sports mom and nothing makes her happier than watching her son Garrett play baseball and basketball. She also keeps busy biking and walking her two dogs Emma and Bella.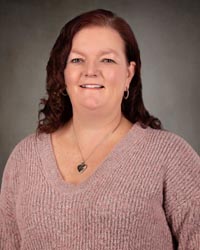 Kelly Brown – Ophthalmic Technician
Kelly joined Akler Eye with 27 years of experience in the ophthalmic industry. She is a graduate of Taylor Center High School. Kelly will always greet you with a big smile and loves getting to know our patients and their families. She has two daughters and a grandson who all keep her very busy. Her fur babies are Suki, a black lab and Ozzy, a great dane. She volunteers with her daughter at a local animal shelter in her free time.
Heather joined Akler Eye Center with over 20 years of experience in ophthalmology reception and billing. She graduated from Franklin High School In Livonia, where she played the violin in the school orchestra for 2 years. She is very close to her mother and sisters and enjoys spending time with them and her beloved cat Beans. When she is not working she enjoys thrifting and playing bingo.